Construction
We offer everything for your construction site, site offices and welfare cabins, site storage and porta loos. we offer the perfect solution if you need to hire toilets for your building site. If you need to set up a site anywhere and need services for your employees we will be able to help.
Eco Hire Toilets for Building Sites
We hire toilets for building sites. All of our single hire portable toilets and urinals are environmentally friendly eco loos. This is achieved by removing the wash basin and paper towels and replacing them with hospital grade anti-bacterial hand sanitiser. We have found this dramatically reduces water consumption, leading to fewer replenishments whilst offering a cleaner experience for the users. It ultimately reduces the cost of your hire, so it's good for the environment and cheaper too.
Single unit porta loos are the most popular choice as hire toilets for smaller building sites and festivals or events as they can be positioned almost anywhere making them the ideal solution.
Site Storage
We have all the site storage you could need to hire or buy. Within our extensive range, all containers are factory fitted with a thick steel lockbox and supplied with a locking bolt. All standard containers are fitted with a 4 locking bars ensuring maximum security. The shipping containers can also be supplied with windows and doors and are fitted with high security 5 point locking system doors, whilst windows are 3′ x 3′ with security shutters and two shoot bolt locks per shutter.
All containers are delivered to site by experienced drivers with a crane-assisted vehicle.
Multiple containers can be positioned side by side or back to back and if needed can be altered to be double or triple width for the convenience of a workshop. Containers can be supplied with power, plumbing and lighting allowing for an easy working environment. All containers are water tight and can be supplied with heaters upon request.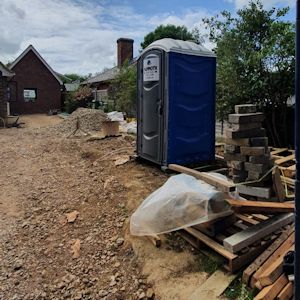 Welfare Cabins
Specifically designed for ease of transport across various sites due to being lightweight and compact allow our office and welfare cabins to be positioned almost anywhere. Our all in one canteen/welfare unit provides plenty of space for up 7 people comfortably. They also come as standard with under seat storage along with personal storage compartments.
The perfect welfare solution
Designed to be compact, lightweight and easy to transport, it's suitable for almost any environment. Our Canteen Space welfare cabin provides seating for up to seven people, in comfort. It has plenty of dedicated under seat storage, as well as individual personal storage compartments.
Canteen
Bench seating fitted with storage underneath, Microwave, 2Kw ceiling mounted heater, Catering grade Stainless steel worktops, Security shutters on the windows, hot water forearm sink and towel and soap dispensers.
Toilet
Recirculating chemical toilet, sink with hot-wash, high-security skylight, PIR LED light.
Generator / drying room
Diesel generator with 2000 hour service intervals, tubular heater, coat hooks.
Office Cabins
Our office cabins come complete with internal fixtures, three double sockets, coat hooks behind the door, a wall heater and fluorescent lights. Custom internal walls can be fitted where required and cabins can be double stacked allowing for more efficient use of floor space.
Safety is the priority with our steel cabins. They are made from anti-vandal high grade corten steel, the doors are fitted with a 5-point locking system and the windows have 2 bolt security shutters.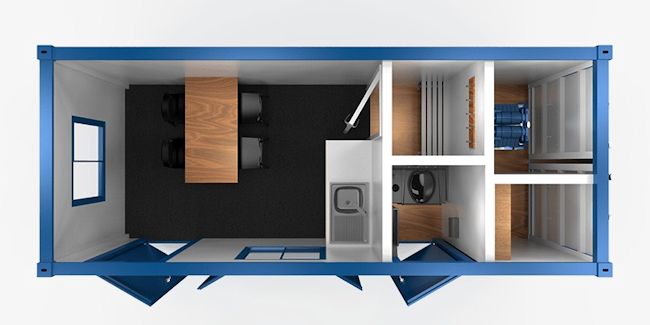 Our Location
Mammoth Site Storage,
20-22 Richfield Avenue,
Reading,
Berkshire,
RG1 8EQ
0118 4023451
Alice McGuigan
Mammoth Site Storage are a great company- they provided us with portable toilets for a festival we did earlier in the year. The facilities were clean, well-functioning and lasted well throughout the whole day. Thank you all for being so efficient, accomdating to the venue requirements and for supporting this community event! Highly recommend. 🙂
S.Peacock
Excellent service from start to finish and well within all time budgets first mentions. Will recommend locally.
Zayyan F A
Mammoth Site Storage offered a seamless process to get our storage needs met! We had a last minute storage emergency and they were great at handling our excessive demands at such short notice! Highly recommend and great people too!
R.Hill
Exceptional service. They provided everything I needed and turned it around quicker than  I expected. I will definitely be using Mammoth again and will highly recommend to others.
Get In Touch
At Mammoth Site Storage we care about making your life easier through our variety of on site storage options. Contact us today to get a personalised estimate.
0118 4023451 and 07979 147868